FinTech Innovation Lab New York 2023 recap: collaborating to fight financial crime
We spent the majority of our summer participating in the 12-week "FinTech Innovation Lab New York". Learn about our journey and how we're collaborating with the BFSI sector to fight financial crime.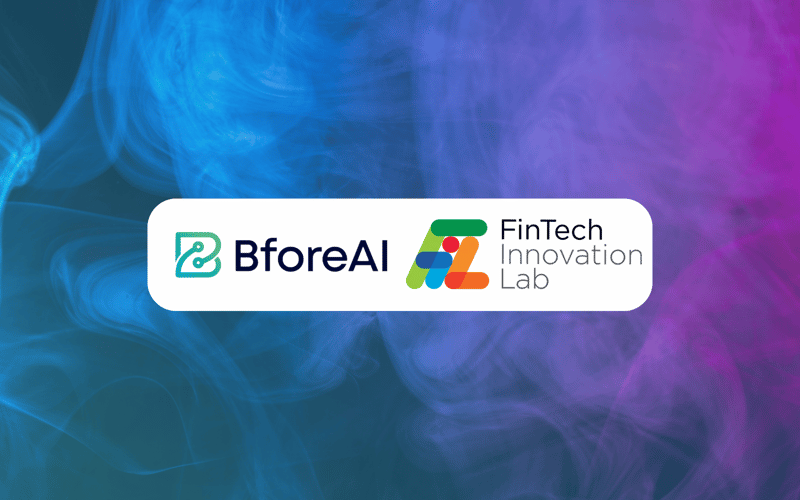 As the summer comes to a close, we'd like to reflect on how we spent the majority of our summer – as participants in the highly competitive 12-week FinTech Innovation Lab New York. BforeAI was one of 10 other early-to-growth-stage companies chosen out of 5000 global applicants. And over the course of the program, we were able to validate our value proposition around using predictive AI to fight financial crime while gaining critical insights from the FinTech industry.

It's no secret that AI is reshaping the banking, financial services, and insurance (BFSI) sector. So it's not surprising financial services executives and venture capitalists, alike, were interested in our technology. But more importantly, we were able to establish relationships with these firms to collaboratively tackle some of the most daunting challenges in the financial industry – including the fight against financial crime.
And now, after the program has concluded, we're proud to be part of the Lab's global network of over 250 alumni working together to contribute to the BFSI industry's economic development through technological innovation. For those of you who haven't been following our social media posts, and are unfamiliar with the program, this post will highlight notable takeaways from our founders.
If you don't have time to read the complete article, we recommend you set aside time to watch our 5-minute demo from the Lab's Demo Day. There will be more on that later.
The Power of Collaboration: Driving Innovation and Growth With FinTech Partnerships
The FinTech Innovation Lab has been instrumental in building mutually beneficial relationships across the global FinTech ecosystem. BforeAI co-founder and CMO, Luciano Allegro, said it best. "Participating in the program, where we were able to benefit from the unparalleled dedication of financial service leaders who worked hand-in-hand with us over six months to find product fit, evaluate use cases, work on new features, and fine-tune our value proposition, was invaluable and not typical of traditional accelerators."

Our goal was to harness the power of these partnerships so we could better understand the market and build something both innovative and useful. Over the course of the program, we were connected with five FinTech companies, which provided a concentrated setting for in-depth collaboration. And through them, we were able to learn how the financial sector has changed, what products and services they're interested in, and even something we didn't anticipate – how the banking industry is connected to the insurance industry.

Not only are both banks and insurance companies targets of financial crime through various types of fraud, but both stand to lose a lot of money if organizations impacted by data breaches choose to sue or seek financial compensation. According to IBM, the total cost of a data breach last year was at an all-time high of $4.35 million. And no one wants to make that payout. So it's in their best interest to work with partners to reduce cyber risk in critical areas.

These insights enabled us to adapt and enhance our product to meet the BFSI industry's specific needs – as well as build connections with major financial institutions who might one day become our customers. The universal interest in our PreCrime™ technology signifies a shift in how the FinTech industry is approaching risk, fraud, and cybersecurity – including looking for partners in financial crime prevention strategies.

Paris in New York: Wine, Cheese, and the Uncertainty of AI
Kicking off the final week of the program, we hosted a successful networking event we called "Paris in New York". This event was not officially part of the program, but allowed us to bring our technology and a little bit of France to more people in New York.
While sampling New York's finest cheeses and French wines, we were able to connect with industry leaders to discuss the uncertainty of AI and the potential impact of unforeseen attacks on financial services companies. We can say with confidence that everyone there was eager to learn how to use AI to fight financial crime – and certainly found the conversation more palatable over wine and cheese.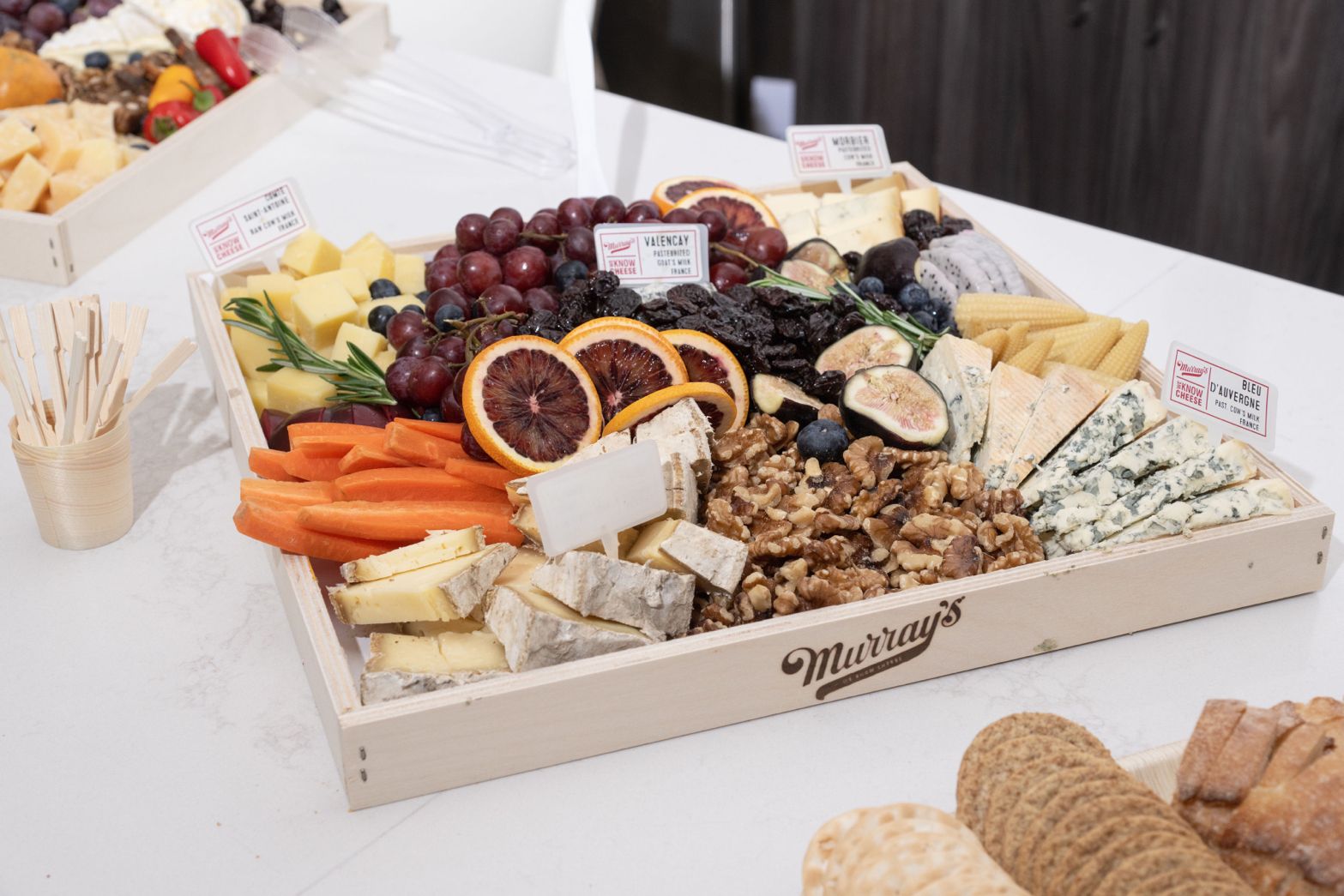 Demo Day: Preventing Financial Crime With Predictive Security
Wrapping up the program, we joined the other nine participants and gained access to 35 other FinTech companies to formally present our technology in The FinTech Innovation Lab New York Demo Day 2023. Those in attendance included other emerging startups in the FinTech industry as well as top executives within the financial services, venture capital, and technology industries.

Attendees said they were touched by our CEO, Luigi Lenguito's, very personal delivery using the analogy of a weather forecast and the danger of not predicting storms before they cause major destruction. They were also interested in our fresh approach to fighting fraud through early identification and mitigation.

Lenguito's full demo included:
→ why we need proactive cybersecurity
→ how this relates to weather forecasting
→ what prediction can do for your peace of mind
→ when we're able to predict attacks and stop them
→ who benefits from our solution
→ why we intend to expand our company


If you want to learn more, we're happy to offer a free, personal demo at your convenience.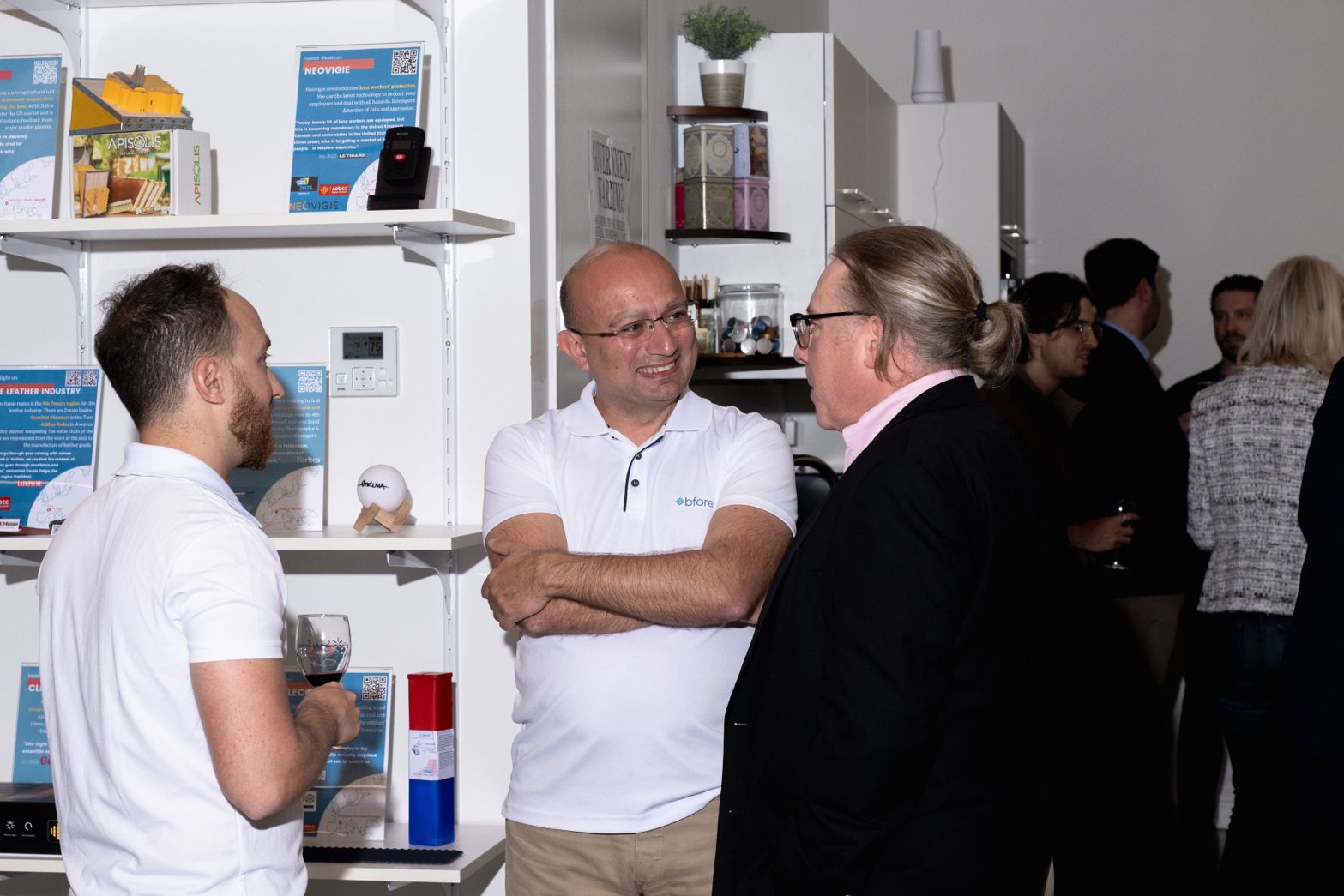 Final Takeaways
The Fintech Innovation Lab was an enriching experience marking a significant milestone in our journey where we gained invaluable insights, advice, and opportunities to align our solutions with the needs of the BFSI sectors. As a result, we formed indispensable connections and partnerships with FinTech executives. And we look forward to continuing this journey and pushing the boundaries of what AI can achieve in the financial industry.

We'd like to thank the FinTech Innovation Lab and Accenture for sponsoring this event where FinTech entrepreneurs and current leaders were able to connect and build new relationships through the many workshops, mini-conferences, and mentorship opportunities.

Our journey has just begun, and we encourage other emerging FinTech companies to take a look at this program. Stay tuned as we continue to evolve, build innovative solutions, and create a safer digital future.

To learn more about how BforeAI can help protect your organization from online fraud and financial crime, contact us or book a demo to see our predictive solutions first hand.