Bfore.Ai is selected in the AI 2023 startups mapping!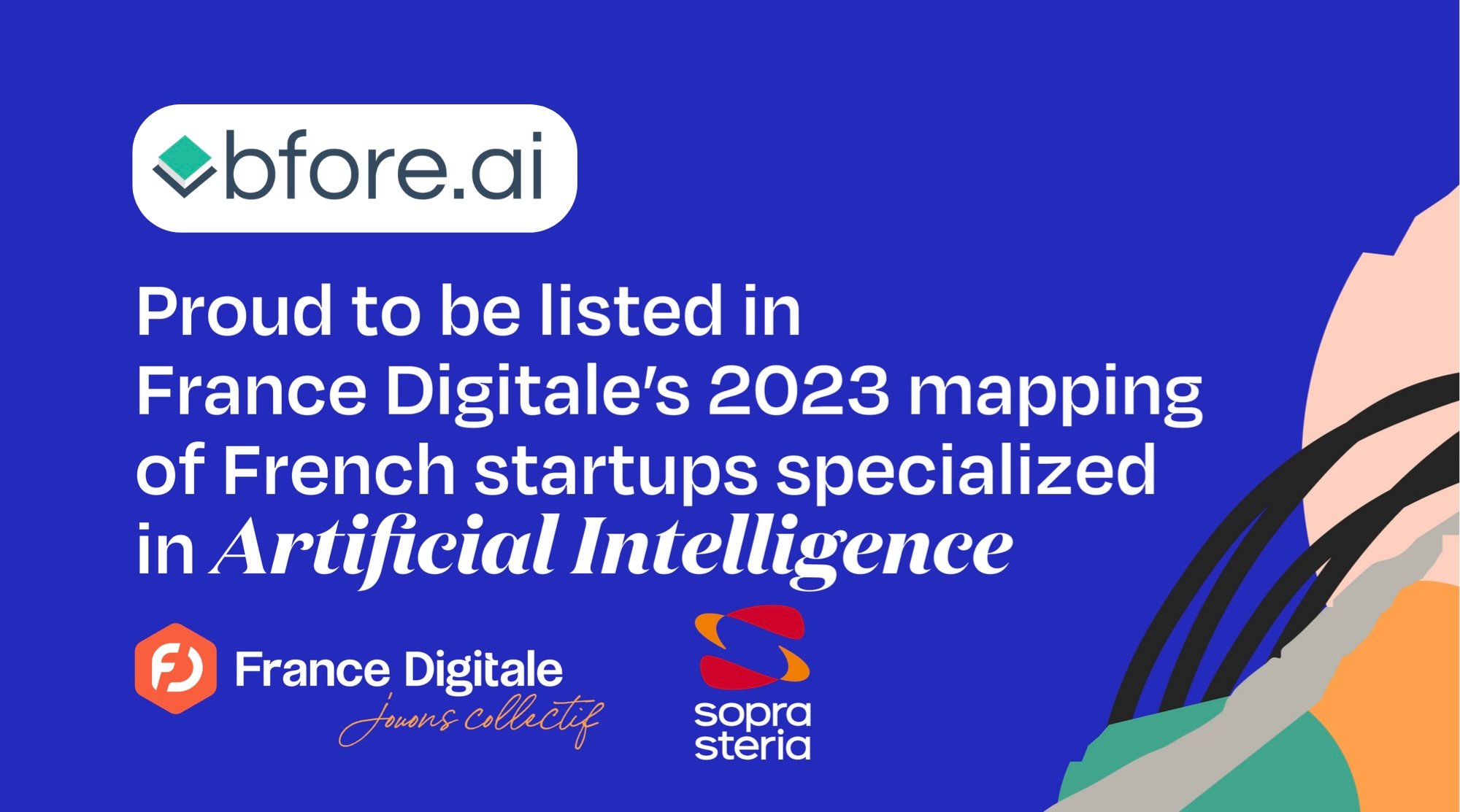 France is currently becoming a hub for AI startups in Europe. With government initiatives which aim to invest in AI research and innovation, France offers a favorable environment for AI startups.

Being included in the 2023 mapping of French AI startups is great news for Bfore.Ai. The AI sector is constantly evolving and it is important for startups to stand out in order to succeed. Being included in a list like this is a great way to build awareness and credibility for a company.

In addition, this can also help Bfore.Ai attract potential investors and partners, which can help accelerate growth and expansion in the market. Investors are often looking for promising startups in growing sectors like AI, and inclusion in this mapping can be an important factor in their decision making.

The inclusion of Bfore.Ai in the 2023 mapping of French AI startups will also help strengthen the AI ecosystem in France. By recognizing and celebrating startups working in this field, it will encourage other entrepreneurs to enter the field by showing them the opportunities that exist. This can also help attract additional talent and investment into the AI sector in France, which can have long-term economic and social benefits.

AI is an incredibly powerful technology that can be used in a variety of fields to improve efficiency, accuracy, and decision making. Startups like Bfore.Ai are at the forefront of this technology revolution and can have a huge impact on industry and society as a whole.

Finally, it is important to note that AI is not a technology that should be developed at any cost, without consideration for the ethical and social consequences. AI startups must work responsibly and ethically to ensure that their technology benefits society as a whole and does not harm vulnerable groups. By committing to an ethical and responsible approach, AI startups like Bfore.Ai can help build a safer and more prosperous future for all.